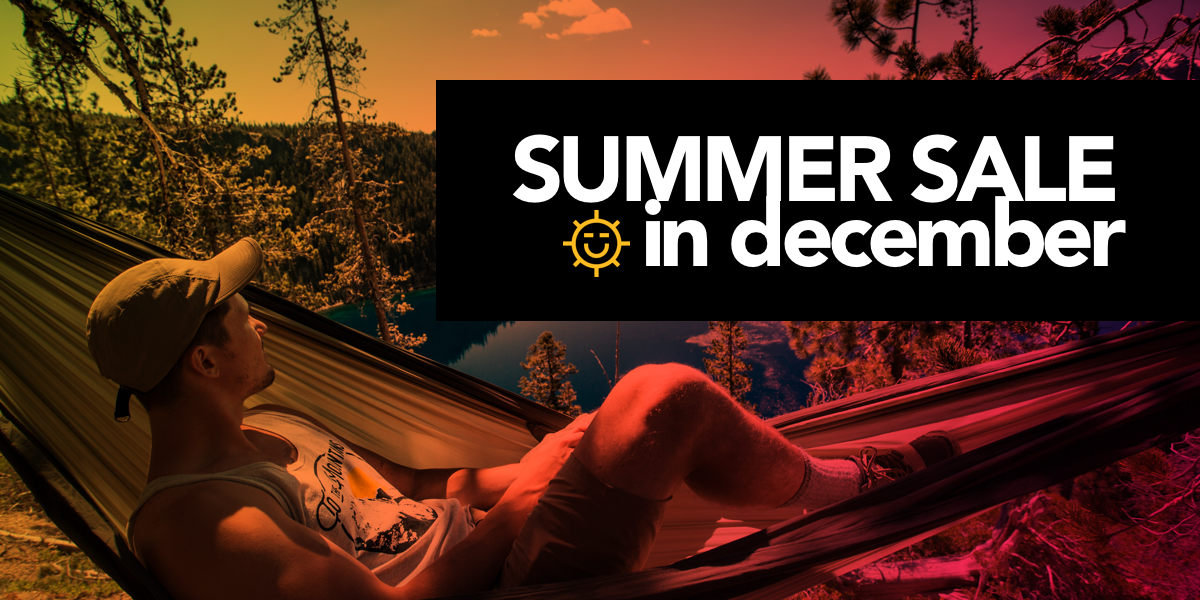 Summer Sale in December!
20% Off Tees & Tanks On Qualified Orders
Ever heard of Christmas in July? Well, we're bringing July to Christmas. To celebrate the Christmas season we're putting up a huge sale this weekend (December 1st - 3rd) on qualified orders. All you gotta do is spend $40 and we'll take a whopping 20% off any tees or tanks in your cart! It's that simple.

It's a great time to grab those stocking stuffers you need for your bro or sis or distant cousin you owe money to. 😉

Use code SUMMERCHRISTMAS at checkout to redeem. 

Sale ends Sunday, December 3rd at 11:59PST so don't miss out!